Renowned Speakers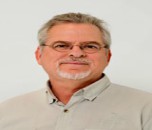 Yifrah Kaminer
USA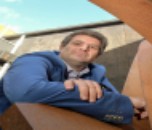 Stephen Bright
Australia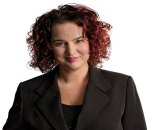 Andrea Paquette
USA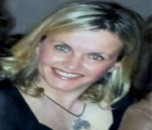 Dijana Mayer
Croatia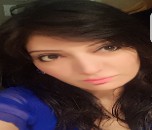 Adeela Saba
USA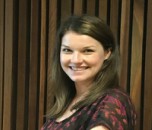 Elise Sloan
Australia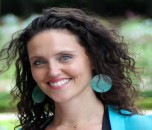 Marie Danet
France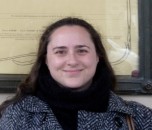 Carolina Talkowski
Argentina
Recommended Global Neuroscience Conferences
Dual-Diagnosis 2018
About Conference
It is great honor to welcome you on behalf of Organizing Committee Member to the official Website of
3rd International Congress on Addictive Behavior & Dual Diagnosis
on
August 16-17, 2018
at
Stockholm, Sweden
.
Dual Diagnosis 2018 is planned and coordinating in accordance with the accreditation requirements and Accreditation Committee Policies
This live educational event has been designed with illustrious researchers in the field of Psychiatry, Psychology, neurology professionals from academic as well as from health care professionals, Nobel laureates and eminent researchers contributing their research outcomes and views in order to expansion in the way towards addiction research and therapy. This event is comprised with academic sessions along with scope of conducting Symposium, Workshop and B2B Meetings.
This live event is looking for new approaches and scopes to thoroughly review the scientific as well as clinical aspect of addiction. Join with more than 500 colleagues for interactive, innovative and incredible experience in beautiful city of Stockholm, Sweden
Learning Objectives
Upon participation & completion of this two days educational activity, participants will be able to:
Share and describe new developments in the field of addiction

They can compare research guidelines and good practices with new current practices and strength or gaps

Discover new research techniques in development with practical implication used in recovery treatment or research fields

Participants can build their networks of professionals and can find valuable resources

Explain recent or upcoming changes in policy to identify provider involvement areas

Demonstrate the knowledge while treating patients with addictive behaviour in clinical aspects

Usage of various patient screening tools that used to identify usage of substance abuse and interpretation results

Enhance patient's readiness to change in their risky behaviors by using motivational interviewing

Also will be offer referral in regards to behavioural interventions which include support groups as well as mutual groups that will assist in recovery process
Who Will Attend
We welcome all the participants from professionals as well as student and delegate whoever is dedicated in increasing the quality improvement in the field of Addiction Treatment and mental health care, includes
Psychiatrist

Psychologist

Researchers

Academics

Recovery Managers

Clinical Service Managers

Counsellors

Occupational Therapist

Healthcare Workers

Social Workers

Therapy Advisors

Care Advisors

Treatment Managers
Participation Benefits:
Welcome Reception

Keynote Presentation

Presentation over concurrent streams

Half day Workshop

Poster Presentation

Video/ Virtual Presentation

Exhibitor and Sponsor displays

Symposium and Networking

Best Poster Award

Young Researcher Award
Tentative Title of Presentations with Speaker Affiliation
The prevalence of hypothyroidism in methamphetamine abuser patient
Mahsa Houshdar, Hooshdar Medical Technology Company, Iran
The prevalence of reactive hypoglycemia in patients with methamphetamine abuse
Mahsa Houshdar, Hooshdar Medical Technology Company, Iran
Ice Induced Psychosis: a Literature Review
Wai Kwong TANG, Chinese University of Hong Kong, China
Evidence of Brain Damage in Chronic Ketamine Users – a Brain Imaging Study
Wai Kwong TANG, Chinese University of Hong Kong, China
Emotive Behavior Therapy Effectiveness among Persons with Irrational Beliefs experiencing Substance Use Disorder
Adeela Saba , Alfalfa Clinic, USA
Reintegration of destructive beliefs with the use of REBT Therapy among HIV Patients
Adeela Saba , Alfalfa Clinic, USA
Attachment and addiction: what about digital technology ?
Marie DANET, University of Lille , France
"New Life" Brain and Neurological Disorders
Angel Kyle Anderson, , Canada
Diversity in Dual Diagnosis Treatment: The Necessity for LGBTQIA Care
Kristie Overstreet, University of Georgia, USA
Psychological factor Affecting the Addiction Relapse in Methadone-Treated Addicts Referring to Addiction Treatment Centers in Southeast of Iran: considering the demographic variables and addiction behaviors as confounders
Hossein Ansari, Zahedan University of Medical Sciences, Iran
Stigma-Free Zone: Awareness, Understanding & Acceptance
Andrea Paquette, Stigma-Free Society, USA
Effective Involvement of Those With Lived Experience of Addiction in Strategy, Policy & Practice
Sunny Dhadley, Service User Involvement Team, UK
Gambling Disorder: Assessment and Treatment
Flicky Gildenhuys, Ixande – inpatient treatment Cape Town, South Africa
Dialectical Behavioral Therapy and Twelve Step Programs for Substance Use Disorders
Carolina Talkowski, University of Buenos Aires, Argentina
Chronic Pain and Substance Use Disorders: Neuroethical Issues and Directions in Assessment and Care
James Giordano, Georgetown University , USA
TATVA: an international emotional wellbeing and recovery practice
Kripi Malviya, Tatva Center, India
Treatment of Youth Substance Use Disorders with Co-occurring Depression
Yifrah Kaminer, University of University of Connecticut School of Medicine, USA
Continuity of Care for Youth Substance Use Disorders with and without co-occurring Depression: Challenges and Opportunities
Yifrah Kaminer, University of University of Connecticut School of Medicine, USA
Repertoires of Emotion Regulation in young people accessing youth drug treatment in Australia
Elise Sloan, Deakin University, Australia
Non medical use of prescription opioids by young adults for the self treatment of chronic pain: a national shame and an example of the crisis in opioid therapy in the United States
Steven D. Passik, Collegium Pharmaceuticals , USA
EDAS (Elite De-Addiction Services) - the first global 'home based' or 'direct' addiction treatment service.
Kripi Malviya, Tatva Center, India
Harm reduction services at Festivals/events - providing welfare areas at international events offering psycho-education and psychological support to attendees and artists in Asia
Kripi Malviya, Tatva Center, India
The Effectiveness of cognitive behavior therapy on loneliness, life satisfaction and depression of girls' veterans
Mina Zarnaghash, Lorestan University, Iran
Paraphilic Thoughts, Behaviors and Sex Addiction in a Sample of Persons Who Use Drugs: A Cross-Sectional Study
Jales Clemente, Federal University of São Paulo , Brazil
Opioid detoxification without stress – Mission NOT impossible
Robertas Badaras, Vilnius University , Lithuania
Efficacy of Injectable Extended-Release Naltrexone for Severe and Chronic Relapsing Alcohol Use Disorders
Scott McNairy, University of Minnesota, USA
Buprenorphine/Naloxone Treatment Outcomes – A 12 Year Experience at the Minneapolis VAHCS
Scott McNairy, University of Minnesota, USA
Anxieties of service users' in the use of mobile phone applications (app) to assist with treatment adherence in dual diagnosis: A focus group Study.
May Baker, Liverpool John Moores University (LJMU), UK
Heroin: Not an Epidemic, But a Pandemic!
Tim Ryan, National Thought Leader on Addiction & Opioids, USA
Cognitive approach to Memristor which is able to associative learning
Hakki Halil Babacan , Istanbul University, Turkey
Translating research to practice: The role of evaluation for policy formulation, clinical applicability and intelligent – led prevention strategies and early detection and treatment specificity
Fivos E. Papamalis, The University of Sheffield, Greece
The association of tobacco smoking habits of adolescents with media messages about smoking
Dijana Mayer, Croatian Institute of Public Health, Croatia
What does the international psychedelic science renaissance mean for dual diagnosis
Stephen Bright, Edith Cowan University, Australia
Preliminary findings of the evaluation of the first UK pilot of Dual Diagnosis Anonymous (DDA)
Raffaella Margherita Milani, University of West London, UK
Sessions and Tracks
TRACK 01: Drug addiction
Drug addiction is also called as substance use disorder that affects in a person's brain as well as behaviour that leads to an inability to control using illegal drugs or medication. Substances such as marijuana, alcohol, nicotine are also considered as drugs. When someone is addicted they may continue accepting drugs despite the harm they cause
TRACK 02: Addiction and Brain
Our brain is who we are. Its function has no end: breathing, move, speak, feel etc….The brain is always working but when drugs enter the brain, it started affecting its fundamental processing and changes in how good it works. In the meantime their uses can lead towards addiction, brain disease where people cannot stop using even though they really want and even after terrible harmful consequences.
Pain management

Alcoholism and brain
Alcohol detoxification using chemotherapeutic agents
TRACK 03: Mental health and addiction
National Bureau of Economic Research reveals that there is a definite connection between usage of Substances and Mental health. People who diagnosed with mental health disorder are responsible for the consumption of near about:
38% of alcohol usage
44% of cocaine usage
40% of cigarettes usage
Addiction changes the function in brain, disturbing a person's normal hierarchy.
Philosophical and ethical themes in mental health
Mental health across the life span

Mental health in developing regions

Mental health services and policies
NSAIDS and Mental illness
Neurogenetics of Substance Related Disorders
Lung Health and Immunity
Alcohol and Viral Hepatitis

HIV/AIDS

Drug addiction in Children and Adolescents
Mental health and symptoms
TRACK 04: Addiction Therapy
Addiction is a chronic disease and it takes a long time to recover. Most patients needed repeated and long term care to stop using drugs. Successful treatment has several steps, which includes: Detoxification, Behavioural counselling, Medication, Evaluation and treatment for depression and anxiety etc...
Integrated treatment for dual disorders

Multidimensional family therapy
TRACK 05: Opioids Poisoning
Opioid based drugs such as: morphine, oxycodone, and synthetic (man-made) like fentanyl. The illegal drug heroin is also an opioid. When someone abuse opioids, it causes a person to feel relaxed and feel happy intensely that called Euphoria. Opioid intoxication has body wide harmful effects that can cause a person ill and impaired. Opioids are really very highly addictive. It depresses CNS function as well as respiratory rates. Abusing them causes risk of fatal overdose
TRACK 06: Addiction and Neurotoxicology
Nicotine in cigarettes, THC in marijuana & morphine in opium are known as drugs that associated with substance dependency. Various report states that over 43 million Americans get affected mental illness due to substance abuse disorder.
Alcohol detoxification using chemotherapeutic agents

Lung Health and Immunity
TRACK 07: Addictive Disorders
Addictive disorders like substance abuse are common disorder associated with excessive usage of alcohol & drugs. There are 3 different terms to define substance –related addictive disorders
People having addictive disorders often experience different symptoms, includes:
They often gets high on drug or get intoxicated drinking of alcohol on a regular basis, they often lie and avoid friend as well family members too, they often suffered from depression, hopelessness or suicidal feelings
Post-traumatic stress disorder

Surgical addiction

Food addiction

Internet Addiction

Sexual Addiction

Emergency Mental health
TRACK 08: Addiction Psychiatry
Addiction psychiatry is a subspecialty in medical field that deals in the psychiatry field properly focus on diagnosis and treatment of patients suffering from disorders related to addiction. These disorders may involve legal and illegal drugs, gambling, sex etc... Increasing research and broadening the scientific knowledge have led in advancement in understanding addiction psychiatry. It is an expanding field and right now there is a high demand to substance abuse experts both in private as well as public sector
HIV/AIDS

Alcohol and Viral Hepatitis
NSAIDS and Mental illness
Drug addiction in Children and Adolescents
TRACK 09: Bipolar Disorder
Bipolar disorder sometimes called maniac depressive disorder or maniac depression is a serious brain illness. Researches are on-going and doctors could not find what causes bipolar disorder. There are severe thing that may contribute to bipolar disorder such as excessive use of drug and over excessive addiction. In a year it affects over 5 million people with emotional disorder.
TRACK 10: Depression & anxiety
Depression manifests as tiredness, irritability and anger. They sometimes show abusing drugs and alcohol. Often shows more reckless behaviour. They also face co-morbid anxiety, substance abuse or eating disorder.
There are many different types of depressive disorder. The depressive disorder that is most commonly diagnosed is Major Depressive Disorder. In the last year over 16 million people experienced at least one major depressive disorder which is nearly 7 percent among all American adults.
TRACK 11: Science of Drug Abuse
Drug addiction is a complex disease. Many people don't know or understand how other people become drug addicted. They usually think that they could stop using drugs simply by choosing so but the fact is quitting actually takes more than a strong will. Drugs actually change the brain in such a way that makes people quitting hard. Researchers now a day know more than ever how drugs affect in the brain and can helps people to get rid from drug and help them to lead productive lives.
Cannabis - hallucinations and delusions

Molecular Biology and Genetics

Advances in Neurotoxicology
Benzodiazepine - Sedation & Hypnotism

Smoking
TRACK 12: Addiction Pharmacology
Addiction comes with a great burden on affected individuals with widespread morbidity as well as behavioural dysfunction. Drugs actually cause fundamental changes in brain chemistry. Researchers are aiming to understand how substances like amphetamines, nicotine or cocaine affect individual neurotransmitter receptors and transporters and also finding how they cause changes in neuronal signal transduction to initiate addiction. Discovery of novel analgesics may replace addictive analgesics treatment in future
TRACK 13: Dual Diagnosis Rehabilitation & Recovery
Dual diagnosis generally applies to those people who are suffering from severe, persistence mental illness with substance abuse disorder. They require a treatment program for both mental health disorders and substance use disorder frequently. Increasing number of substance use disorder treatment program is becoming very equipped in treatment of co-occurring disorders.
Relapse and Management

Trans cranial Magnetic Stimulation

Residential Drug Rehabilitation Program
TRACK 14: Clinical Interventions and Case Report
In recent years there are significant progress in clinical evidence based psychosocial treatments. Some interventions like cognitive behaviour therapy, motivational interviewing, and relapse prevention lead to be effective for many substance abusive disorders. Clinical intervention is a key part of the treatment regimen and in all substance related disorder treatment program
Residential treatment

Contingency management

Psychology and Education

Spiritual sciences
Related Associations & Societies
American Academy of Child and Adolescent Psychiatry
Department of Health, Australian Government
International Federation of Non-Governmental Organizations for the Prevention of Drug & Substance Abuse
International Foundation for PsychoSocial Wellness
International Harm Reduction Association -IHRA
International OCD Foundation
International School Psychology Association
International Society for Intelligence Research
International Society for the Study of Individual Differences
Massachusetts Society for the Prevention of Cruelty to Children
Mendota Juvenile Treatment Center Program
Mental Health Commission of Canada, MHCC
OUPS, Open University Psychological Society
Palladia (social services organization)
Projects for Assistance in Transition from Homelessness
Public Health Agency of Canada
Riverview Psychiatric Center
Sensory Processing Disorder Foundation
Service Program for Older People
Sociedad Mexicana de Psicologia
Suicide Prevention Action Network USA
Suomen psykologinen seura
Past Conference Report
Dual Diagnosis 2017
After the successful completion of our previous conferences in Addiction research, Conference series llc LTD hosted 2nd International Conference and Exhibition on Dual Diagnosis during May 18-19, 2017 at Holiday Inn Munich - City Centre Hochstraße 3, 81669 München, Germany
The conference was organized around the theme "Research strategies, advanced technologies and innovations in Dual Diagnosis" which covers a wide range of critically important sessions related to Addiction Research & Therapy .This annual conference brought together eminent scientists from more than 10 countries in which many critical issues were discussed in depth to provide up-to-date information to the world. On the other hand, the meeting provided a best platform to share their ideas and experiences and to report unique and unusual cases which enhance understanding of disease process, its diagnosis, management and clinico-pathologic correlations The two day program witnessed thought provoking keynote and plenary presentations from experts in the field of current research like Addiction Psychiatry, Drug addiction and neuro toxicology and their significance in clinical research and health diagnostics.
Dual Diagnosis 2017 Organizing Committee would like to thank the Moderator of the conference, Dr. Christiane Rössler, University of Vienna, Austria, who contributed meticulously and exuberantly for the smooth functioning of this event.
The conference was initiated with a keynote series of well-known speakers Dr. Wai Kwong Tang , The Chinese University of Hong Kong, Hong Kong, Dr. Charles W Graham, Community College of Aurora, USA followed by Dr. Chan Kam Tim Michael, Association of Integrative Aesthetic Medicine, Hong Kong and it was followed by oral and poster presentations. The sessions are chaired with Dr. Charles Graham, Community College of Aurora, USA Dr. Kaufui Vincent Wong, University of Miami, USA
Conference series llc LTD wishes to acknowledge all the organizing committee members, moderator, chair and co-chair, speakers, students, delegates in making this event a great success. We are also obliged to various delegate experts, company representatives and other eminent personalities who supported the conference by facilitating active discussion forums. We sincerely thank the Organizing Committee Members for their gracious presence, support, and assistance with the unique feedback from the conference.
With the unique feedbacks from the conference, Conference series llc LTD would like to announce the commencement of the "3rd International Conference on Dual Diagnosis & Addiction Therapy" to be held from August 16-17, 2018 at Stockholm, Sweden.
Past Reports
Proceedings
Gallery
To Collaborate Scientific Professionals around the World
Conference Date AUGUST 16-17, 2018
For Sponsors & Exhibitors